Greg Heschuk
Registered Home Inspector
HOME INSPECTION
Whether you're buying or selling a home, having a professional home inspection from a leading home inspection company will give you peace of mind and assist you in a fair and smooth transaction.
I take great pride in every inspection I perform. When the inspection is over, I will prepare a detailed digital full colour inspection report regarding the property.
Some "inspectors" claim to be able to perform an inspection in 2 hours and provide a "full report" immediately. This is nonsense. I work for my fee. I follow the standards set by the Canadian Association of Home and Property Inspectors (CAHPI), but my inspections go beyond those standards.
A REAL INSPECTOR
has real education on homes- trade school carpentry, house wiring and plumbing.
is independent, not affiliated with any realtor.
is experienced in home inspection
is experienced in all areas of renovations.
A Home inspection will vary in length dependent on size, condition and age of the home. An inspection should never be rushed.
I treat each and every property as if it were my own or one of my family. You will get an honest, realistic assessment of your home from someone who cares about your investment.

AREAS SERVED- South West Manitoba
Brandon, Souris, Birtle, Dauphin, Minnedosa, Neepawa, Gladstone, Carberry, MacGregor, Portage la Prairie, McCreary, Ste. Rose, Gilbert Plains, Grandview and areas surrounding these communities.
Call or Text today to book your home inspection!
Neepawa 476-5352
Brandon 724-8953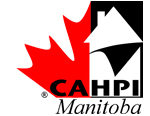 CLIENT COMMENTS
"He's very thorough"
G.L.
"More like an investigation than an inspection"
D.B.
"You could teach the inspectors in ------- a thing or two".
B.B.

Map of Service Area
Click to enlarge